In the last chapter → The man laughed wildly, "I betrayed my clan for San Niang, and now once San Niang is dead, I don't want to live either!"
Chu Changge frowned when he heard this. He asked, "Who are you?"
"I might as well tell you. The Soul Snatcher given to Murong Yunshu belonged to me, Chi You!"
As expected! When Chu Changge heard him say that he had betrayed his clan for Tang San Niang, he had already slightly guessed his identity in his heart. Now that it was confirmed that he was the traitor from the Li Clan who had brought the Soul Snatcher into the Daye Dynasty, then——death was his only way out.
Chu Changge's right hand was a bit lucky. He was about to slap him when he suddenly heard a quick cry from outside the door, "Childe Chu, have mercy!" Chu Changge abruptly stopped his true
qi
and turned around to see that the person coming was none other than the Chief Sorcerer of the Li Clan, Huberg.
[+]
"Huberg!" Chi You exclaimed.
Huberg looked at Chi You, shook his head with regret, and said to Chu Changge, "For the Princess' sake, please hand Chi You to me for punishment by the Li Clan later."
When Murong Yunshu heard Huberg mentioning the 'Princess of the Li Clan', her expression changed slightly as she looked towards Chu Changge.
"Don't let me see him again." Chu Changge said sullenly. This man was dreadful to the core. If he hadn't brought the Soul Snatcher out of the Li Clan, the Tang Sect wouldn't have used it against Xiyue, and King Liang Jr wouldn't have used it against Yunshu. These two points alone were already enough to kill him a thousand times. Not to mention that he had led Wang Chao and Zhang Yu to sneak into the Li Clan and kidnapped Yunshu. But when Huberg brought up the Princess of the Li Clan, Chu Changge had to give Huberg this favour. After all, inside the body of the Princess of the Li Clan lived Xiyue's soul.
Chu Changge's words caused Murong Yunshu's heart to plummet to the bottom.
She pursed her lips and said to Hua Yeli, "You asked me how I took Wang Chao and Zhang Yu that day. Now, I will answer your question." Once she said that she looked at the four people South, East, North and West.
The four of them immediately understood. They looked at each other, and then——disappeared with Murong Yunshu.
Just like that, she disappeared into thin air under Hua Yeli's nose. Hua Yeli was not a person who had never seen the world before, so he quickly figured out that the four men must have taken her away with their qinggong skills.
Although Chu Changge didn't understand why Murong Yunshu suddenly left, he didn't have to stay any longer since she was no longer there.
Thus, Chu Changge also disappeared. Then, the 'Ten Miles of Red Costumes' also disappeared.
The crowd breathed out a sigh of relief and sighed in their hearts: It's really not good to mess with the people of the Mojiao Sect!
*
When Chu Changge rushed to the Gossip House, he was told by Yun Si Niang that Murong Yunshu had left Shuzhong City. He was anxious and puzzled as he wondered why she didn't wait for him.
Chu Changge galloped his horse and finally caught up with Murong Yunshu's carriage outside Shuzhong City. He stopped ten metres in front to wait for her.
The four guardians immediately stopped the carriage and then walked away silently. It was already a capital crime to elope with Madam, and staying behind to be the third, fourth, fifth, and sixth wheel was no different from courting death...
Lu-er was also reasonable enough to go and sit down in a small grove by the roadside. She didn't go too far away, just close enough to hear their conversation.
"Come with me for a while." Chu Changge drove the horse to the carriage and stretched out his hand to her, just like when he rescued her outside Jinling City.
Murong Yunshu pursed her lips and gave him her hand with some hesitation.
Chu Changge slowly squeezed her hand. Instead of pulling her onto his horse right away, he just held her hand quietly, with his deep eyes staring at her face as if he was vowing to do something.
Murong Yunshu's heart was pounding, lingering on the edge of a sinking pitfall.
Suddenly, Chu Changge pulled her onto the horseback with great force. Then, he clamped the horse's belly and gave a low roar of 'drive'. The horse galloped away, leaving behind a trail of dust.
Murong Yunshu subconsciously held onto Chu Changge tight. Her heart beat even more over time as the horse ran too fast. If she became careless even for a bit, she would indeed be thrown off.
Chu Changge, however, had completely ignored her nervousness and rode even faster.
After a long run, Murong Yunshu finally couldn't help but say, "Slow down a little."
Chu Changge immediately pulled the reins to slow down the horse's speed, but it was still quite fast.
Murong Yunshu then simply said, "Stop."
As soon as she stopped talking, the horse came to a sudden halt.
Murong Yunshu's body lurched forward because of the sudden horse stop, and her nose slammed into Chu Changge's back, causing her to frown in pain. "If you have any problem with me, just say so."
"I should be the one who said this." Chu Changge jumped off his horse, raised his head, and gazed into her eyes. He pondered for a long time before he started to speak with deep feeling as if he had used up all his courage. His voice was low but firm, "What you have in your heart, just tell me directly, don't make me guess. Your heart is so deeply hidden, refusing to let anyone pry. Even if I set my mind to guess, I would not be able to do so."
Murong Yunshu also looked at him. There were tens of thousand words in her eyes, but she didn't know how to let them out.
Chu Changge continued, "Whatever you desire, whatever you want to do, whatever you wish me to do, as long as you say it out, I will do it. Just like how we rode the horse just now. If you feel uncomfortable and ask me to slow down a little, I will slow down a little, and if you ask me to stop, I will stop."
After a pause, he resumed, "Even if it is an unreasonable request, I can be an unreasonable person to satisfy you. As long as you are willing to tell me."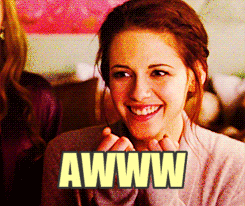 Since Chu Changge had spoken to this point, if Murong Yunshu's heart was not even moved at all, she would really be a cold-blooded person. It was clear that Murong Yunshu was not that kind of person.
"I... didn't mean to stuff it inside." Murong Yunshu lowered her eyes as she looked at the ground like a child who had done something wrong and said, "I just.... didn't know how to bring the matter up. I didn't know if I could bear...such a sad fact. I thought, as long as I didn't ask, as long as I withdrew of my own accord, I wouldn't be broken-hearted or sad. But as soon as I heard someone mention her or even accidentally think of the existence of this person, my heart would ache inexplicably. Other than running away, I truly... didn't know any other way." When she said she had no other way, Murong Yunshu's heart immediately ached, and her eyes began to feel damp.
However, Chu Changge, who heard her words, was confused, "What sad fact? What's this about withdrawing voluntarily? And who is this 'she' you're referring to? What the hell are you talking about?"
Murong Yunshu looked at him abruptly and found that the inexplicable expression on his face was not a pretence. He honestly didn't know what she was talking about. How could this be? Could it be...she had misunderstood him? "Isn't that 'Princess of the Li Clan' yours...?" Murong Yunshu suddenly felt that no matter what 'word' she added after 'your' would only make her feel uncomfortable, so she decided not to add anything at all.
Chu Changge was stumped for a moment, "You mean Xiyue? Yes, she's my younger sister. What's going on?"
Younger sister? Younger sister! Murong Yunshu felt that she had been struck by lightning and could not speak for quite a while. After a long time, did she finally ask, "Real younger sister?"
Chu Changge nodded and said, "Coming from the same mother's womb. I was born three minutes earlier than her."
Born...three minutes earlier...so to speak, they were dragon and phoenix twins...
Murong Yunshu really wanted to find a hole to drill herself down at this moment.
Chu Changge was puzzled, "Why did you suddenly mention Xiyue for..." Suddenly, he seemed to remember something, then he laughed out loud, "Yunshu, you thought Xiyue would be my old lover, didn't you?" No wonder she said that day in the cave that 'he couldn't satisfy both sides', so...
Murong Yunshu, with a flushed face, was biting her lips. Her head hung low. Where is that hole...
"Ha ha...ha ha ha..." Chu Changge's laughter became louder and louder. The more he laughed, the happier he became.
[+]
Murong Yunshu became angry from embarrassment. "Don't laugh anymore!" If there were no holes around, it would be good if there was a ladder. With her sitting on the horse like this, it was just like she had been thrown on a high platform, where people would watch her unscrupulously. Although there was currently only one audience...
"Okay, not going to laugh anymore. I won't laugh." Chu Changge forced his laughter down, then he asked, "Was that why you rejected my proposal?" Very good. His self-confidence had returned.
Murong Yunshu wanted to gag him or run away by riding the horse. But what could she do? She was unable to defeat him, nor did she know how to ride the horse——even if she could, she wouldn't be able to outrun him.
"One of the reasons." Murong Yunshu replied honestly.
Chu Changge raised his eyebrows. "What are the other reasons?"
"There are a lot."
"For example."
"For example, the Emperor won't let me marry easily." Murong Yunshu casually said one of the reasons.
"Don't worry, the dead won't have a problem with it." Those who stood in the way of their marriage would die.
"..." Murong Yunshu placed a hand on her forehead, "Let's talk somewhere else." What she wanted to say was, could he put her down first? Although it felt good to look down on people but to look down on him...not only did she not feel superior, she also felt endlessly oppressed.
Chu Changge smiled and stated, "Promise me first that as soon as we return to Jinling, we will get married."
He did do it on purpose! It was a good thing she had spoken out about the lump in her heart before. Otherwise, she guessed he would have left her on the horse until she spoke.
What did you call a threat? This was what you called a threat!
Murong Yunshu only hesitated symbolically for a few moments before answering, "Okay, I promise you."
Chu Changge was overjoyed when he heard her words. He supported her off his horse by hugging her. He hugged and twirled her around several times before putting her down. The smile on his face was pure and heart-warming.
Murong Yunshu never knew that such a black-bellied, wildly arrogant and conceited man would have such a pure smile on his face. When she thought that such a touching smile bloomed because of her, her eyebrows also curled up.
She, just like him, was a person who would get wind if she wanted it and would get rain if she wished to it. Thus it was difficult for her to feel a happy satisfaction in her heart when she got something. At this moment, the man in front of her, who was the envy and jealousy of men everywhere, was ecstatic with her nod to his request.
Having such a husband, what else could she ask for?
What was to be done? He could not be her husband for now. Though the knot in her heart had finally been untied.
After being forced to marry King Liang Jr, the Emperor and various vassals Kings were ready to start wriggling. If she were them, she would definitely—have to get rid of her if they couldn't marry her.
If she married him at this juncture, wouldn't she push herself and him to where the wind and the waves were the fiercest? This made no difference to her. In any case, ever since she came into this world as Murong Yunshu, she was doomed to be unable to pay attention to her own moral uplift without thought of others. While Chu Changge, he already had enough enemies to deal with...
Noob Translator's Musing
Okay, everyone. The misunderstanding was finally resolved. Are we going to have a good ending of the two now? 😏
---